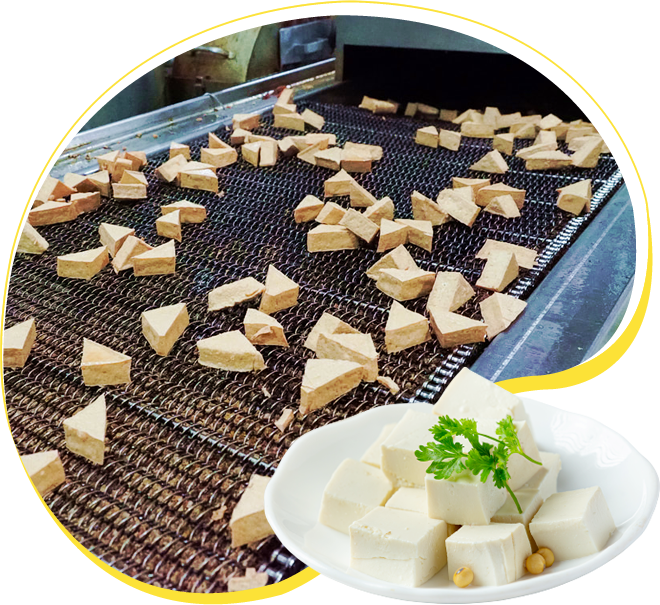 Filter Brand Story
Filter Net
Huang Family has been engaged in bean foods processing since Qing Dynasty, Mr. Huang, Wen-Fu has helped his family business almost 30 years since his childhood. He loves to explore and do experiment, and possesses rich empirical experiences and is familiar with the physical properties, safety and processability about foods.

In order to reduce the waste and loss of beans processing for his family factory, he then researched and developed the processing equipment that successfully saved about 20% raw materials and fuel sources. Then, he has completed several high-quality and durable patented equipment, such as Continuous Oil Filter system, etc., and even the Continuous Oil Filter system has obtained Japanese patent.
Teach others for what oneself has learnt.
Made profits should also give those people who needs help.
Since his rich experiences in food processing industry, Mr. Huang became the master with accumulating tons of empirical experiences. For contributing to the society as『Teach others for what oneself has learnt; made profits should also give those people who needs help』, thus Mr. Huang now serves as the technique consultant in several bean processing businesses. He mentioned that meet his natural instincts of willing to help others and making friends in the R&D process of helping his clients.

Continuously seek innovation and progress, based on the core values, such as the best quality, integrity and service, to make the upgrading quality and never compromised service philosophy to become the only standard answer of this Company, which has opened up a new prospect in the trend of the times.